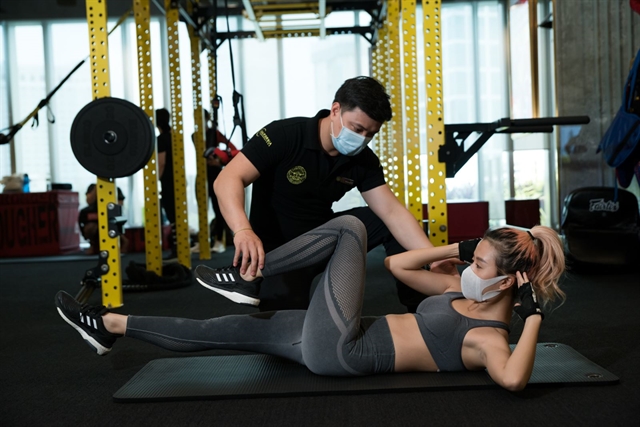 HCM CITY – Fitness studios have been mushrooming in recent years as more and more people are becoming keen to work out to stay healthy and in shape.
Tuấn Anh of Phú Nhuận District was quoted by Báo Đầu Tư newspaper as saying he had been exercising at gyms to cut down on his weight and ward off common middle-age diseases.
Phương Trinh of District 3 said she was going to the gym to stay in shape and healthy, and many of her friends did the same.
According to Statista, a German online portal for statistics, Vietnamese spend on average VNĐ200,000-300,000 (US$8.6 – 12.9) a month on this activity.
In urban areas, 80 per cent of men and 73 per cent of women like to go to gyms to either use gym equipment or do yoga to work out or relieve stress.
Việt Nam has more than 600 fitness studios, more than that in countries such as Thailand, Indonesia and Singapore. 
Australian fitness studio chain Jetts Fitness was launched in Việt Nam in February, and is a strategic partner of FLG Việt Nam, which has its own chains in the country such as California Fitness & Gym and Centuryon.
FLG plans to open 30 more Jetts studios targeting young, cost-conscious customers in major cities in the next three years.
Elite Fitness, owned by BIM Group and which focuses on business customers, started out with only three facilities but has seen strong growth in the last three years to 15 gyms, mostly in Hà Nội. – VNS