HÀ NỘI — French – Vietnamese pianist Kim Barbier will perform a solo recital in Hà Nội on Saturday.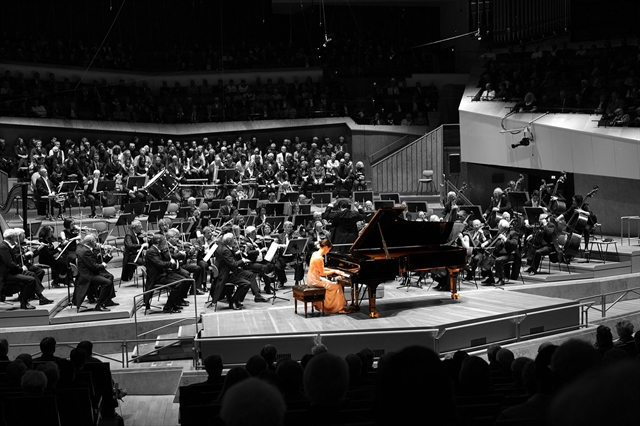 The music repertoire will include pieces by Mozart, Chopin, Mendelssohn, Schumann and Verdi which expect to bring romantic and lyric melodies to classical music lovers.
"I want to build a programme based on the human voice," said the pianist. "I think it would be nice to show the lyrical capacities of the piano."
Among the pieces are popular Mozart's variations, a Lied originally for voice and piano by Schumann-Liszt, a Bach's choral, and a piece based on a theme of Verdi's Rigoletto.
Barbier is an enthusiastic chamber musician and a member of the Berlin Piano Quartet.
She was born in Paris to French – Vietnamese parents and grew up in Africa and southern France. She is graduate from the Paris Conservatory and continues to study in London.
She has performed with many orchestras including Orquesta de Valencia, Estonia National Orchestra, Berlin Symphony Orchestra in recent years.
She also has been represented at international festivals such as Festival International de Menton; Rolandseck Festival and the Salzburg Easter Festival.
This is the second time Barbier has performed in Việt Nam having appeared with the Việt Nam National Symphony and Orchestra in the past.
The concert will begin at 8pm at French Cultural Centre, 24 Tràng Tiền Street. — VNS