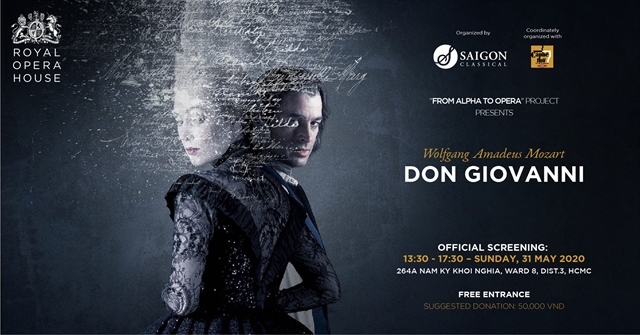 HCM CITY — A film screening of the opera Don Giovanni, staged by the UK's Royal Opera House in 2019, will be held at Culture Café Salon Saturday on May 31.
The two-act opera was composed in 1787 with music by Mozart and Italian libretto by Lorenzo Da Ponte. It is based on the legend of Don Juan, a fictional libertine and seducer, by Spanish writer Tirso de Molina.
The opera was first performed in October 1787 in Prague in the Czech Republic.
The Royal Opera House's production was staged by Danish director Kasper Holten, featuring Uruguayan bass-baritone Erwin Schrott.
The screening is part of the Saigon Classical Music Group's project "From Alpha to Opera" which aims to introduce the world's classical operas and ballets.
Before the opera screening, the BBC documentary Mozart in Prague: Rolando Villazon on Don Giovanni will be shown.
The programme will begin at 1:30pm at 264A Nam Kỳ Khởi Nghĩa Street in District 3. Participants can register for the event at ticketbox.vn. — VNS