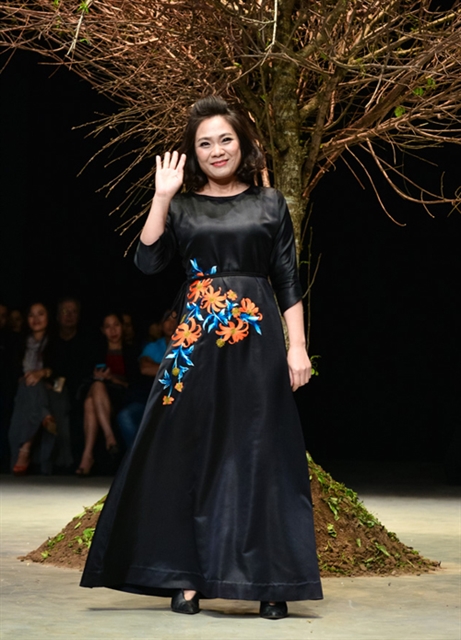 HÀ NỘI — A fashion show featuring traditional costumes of Việt Nam and South Korea will highlight 'We Are Together Festival 2019' which will take place on April 27-28 in Suwon.
This is the third edition of the annual festival enhancing the friendship between Việt Nam and South Korea.
Kim Kang Wook, member of the organising board, said the festival will include fashion shows of áo dài creations by Vietnamese designer Lan Hương and hanbok by designer Park Mi-yeon.
Other highlights include traditional games, art performance and cuisine presentation of the two countries.
The special art performance draws famous singers such as Thùy Chi, Trọng Hiếu, Uyên Linh from Việt Nam, singer Gummy from South Korea and Suwon City Choir.
"Various activities will bring interesting experience for participants, boosting the mutual understanding and cultural exchange," he said.
"This year, Việt Nam and South Korea celebrate the 27th anniversary of the establishment of the diplomatic relationship. We have many social, economic and cultural activities organised."
He revealed that there are about 200,000 Vietnamese people living in South Korea including students, workers and Vietnamese women who married to Korean husbands.
The festival We Are Together is held with aim to make Vietnamese expatriates feel warm and remember their homeland. It's also a chance to introduce Vietnamese culture to Korean people.
The festival organisation co-ordinates with Vietnamese and Korean partners to select several Korean husbands who got married Vietnamese women. They will be sponsored to visit the family-in-law in Việt Nam.
The festival is initiated by the Korea and Việt Nam Economic and Cultural Association (KOVECA). This year, it is organised by Insight Creative Company with sponsorship from Suwon City Government, South Korea's DB Insurance Company and Việt Nam's Post and Telecommunication Joint Stock Insurance Corporation (PTI). — VNS