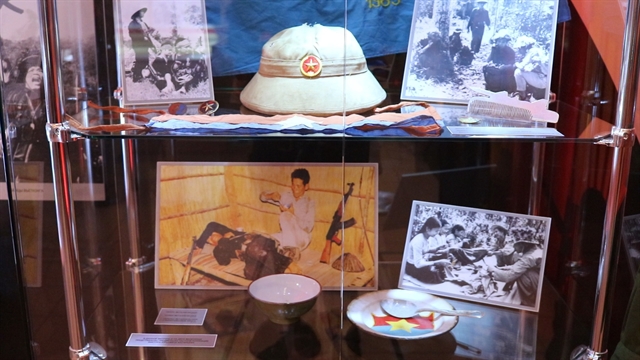 MOSCOW — An exhibition highlighting the assistance of the Russian military to Việt Nam during the war has been opened in Saint Petersburg, the country's second-largest city.
The exhibition "Vietnam, Your Pain In My Heart" opened on Thursday at the Russian Museum of Military Medicine, and consists of two parts – Việt Nam in war and Việt Nam in peace and the medical successes of the Asian country.
The exhibits provide an insight into the resistance put up by the Vietnamese people, and the severe consequences of the use of toxic substances on the environment.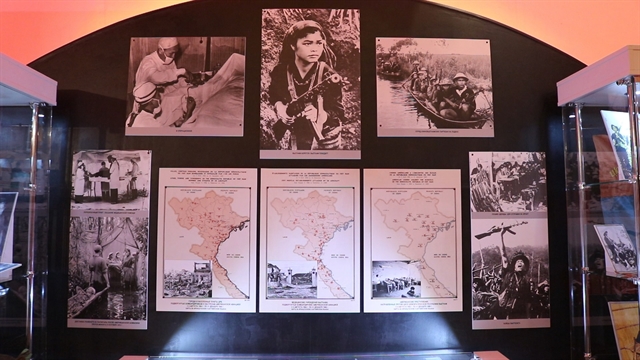 Among the exhibits were medical equipment provided to Việt Nam by Russia, sets of surgical and first aid tools, uniforms and personal items belonging to Vietnamese and American soldiers. Rare footage and photos also helped visitors understand the whole tragedy of the war in Việt Nam, said a press release from the organising board.
The objects on display include a comb made of metal collected from an American aircraft shot down in Việt Nam, and later presented to Russian hero Irina Levchenko. The tank commander was the first Russian to receive the Florence Nightingale Award of the International Red Cross. Reports, personal documents and photo albums of military doctor Matvey Voitenko, who headed a Russian expert group sent to Việt Nam in 1969, are also showcased.
Anatoly Budko, director of the Russian Museum of Military Medicine, said the event introduced the destruction of the war, the impacts of which still lingered even after five decades.
Many documents are on show for the first time, portraying the use of illegal chemicals and napalm bombs, the vast land that has not been revived many years after the war, and injuries left on humans, Vietnam News Agency quoted him as saying, adding that the name of the exhibition came from the feelings of young staffers at the museum as they prepared for the event.
Military doctor Anatoly Levshankov, who was sent to Việt Nam in 1977-78, said following heavy losses during the Great Patriotic War, he and his colleagues all felt the losses of the Vietnamese people as their own.
He also recalled the heartfelt friendship of the Russian and Vietnamese people and how the Vietnamese people expressed their gratitude for Russian assistance.
The event will run till the end of 2019 as part of activities for the Việt Nam Year in Russia and Russia Year in Việt Nam. It is expected to receive more objects and documents for display. — VNS