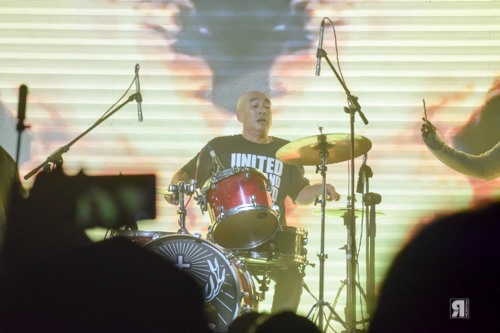 Drummer Huỳnh Hiệp will perform at the concert Symphony Rock 1 which will feature covers of international rock bands in HCM City on June 29. Photo courtesy of the producer
Viet Nam News
HCM CITY—  Drummer Huỳnh Hiệp and pianist Châu Thanh Dũng will perform at a rock concert in HCM City on June 29 at VOH Music One.
Produced by the Saigon Symphonic Rock Concert, the show Symphony Rock 1 will feature cover songs of international rock bands.  
Hiệp and Dũng will perform with the band The Messenger.
They will cover famous songs such as Still Loving You by Scorpions, November Rain by Guns N'Roses, When a Blind Man Cries by Deep Purple, and Sleeping Sun and The Phantom of The Opera by Nightwish.
Drummer Hiệp, one of the city's most talented drummers, has performed solo and in groups at several rock festivals and concerts in HCM City, Hà Nội and Đà Nẵng.
He has worked with leading singers and rock bands, and now plays for the Sinco Band.
Symphony Rock 1 will also feature singers from the HTA Group and a string orchestra under the lead of pianist Dũng.
The concert will begin at 8pm at VOH Music One, 37 Nguyễn Bỉnh Khiêm Street, District 1, on June 29. Tickets are available at www.ticketgo.vn. —VNS