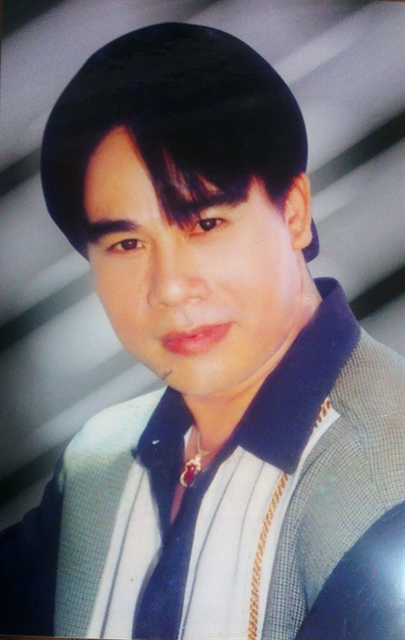 The Việt Nam Tuồng (classical opera) Theatre will perform a new work entitled Nhân Huệ Vương on Friday as part of the National Tuồng Festival at Lam Sơn Theatre, Thanh Hóa Province.
Nhân Huệ Vương tells the story of general Trần Khánh Dư during the Trần Dynasty in the 13th century. The role is performed by People's Artist Ánh Dương. The artist spoke about the role and his career 
Tell us about your role in the show.
Trần Khánh Dư is a historical figure with many stories about his life and career. He is a multifaceted and talented character. His military talent and his dedication to national protection are undeniable.
Nhân Huệ Vương focuses on the battle at Vân Đồn, showing the talents of the general and his loyalty to the Trần dynasty.
How does one portray the diversity of Trần Khánh Dư's personality and his failure in the battle? It is very difficult; this is a complex character.
Nhân Huệ Vương is the work we are bringing to the national festival in Thanh Hóa Province to celebrate the 60th anniversary of the theatre this year. Hopefully audiences will enjoy it.
During your 30-year career you have played many popular historical characters. In addition to performing at the theatre you also teach. How do you inspire your students?
I perform less and I want young actors to take the stage. I find that young actors love their job. It is good for me as a teacher and makes me excited to train them.
But that is only while they are training. When they graduate whether or not they survive is another story. If their life is not good they will not keep their enthusiasm for the work for long.
Like many other traditional art genres, tuồng's audience is selective. One of our ancestors said, "It's no use preaching to one who is hungry." The theatre has just 30 graduates but several of them have given up their profession. It is regretful because all of them are talented.
You have shared your many difficulties, but you have overcome them to gain success in the art world. Do you think your story will inspire young actors?
My hometown is in Thuần Hưng Commune in the northern province of Hưng Yên. No one in my family was involved in art. I first listened to tuồng singing at age 15 when a tuồng theatre came to my village to recruit new actors.
At that time I was a ninth grade student at Khoái Châu High School. I never thought I would become a tuồng artist because I wanted a career in the army. I dreamed of wearing a soldier's uniform and wanted to become a hero or a general.
I joked when I came to tuồng that I had fulfilled my dream because I became kings, princes and generals.
Tuồng artists have to practice a lot. In the beginning I learned from late artist Ngô Mạn and had to practice many ancient martial arts with swords, lances and spears.
Tuồng requires actors to sing, act and dance, so they must be in good health.
When I started with tuồng the theatre was subsidised. Audiences had fewer entertainment options so we had chances to perform right after we graduated.
But the income is not enough. Many times I was also torn over whether I would continue to pursue this career.
After more than 30 years of performing I was given title of People's Artist. But I still struggle to earn enough to meet my family's needs. It's hard to believe my salary is lower than my son's when he has just graduated from college.
It is so difficult for young actors. After graduation their salary is 2 million đồng [nearly US$100] per month. The theatre provides accommodation but the salary is still not enough.
I hope and suggest there should be a specific mechanism for traditional art. Without this it will be very difficult to keep young people involved in traditional arts. VNS