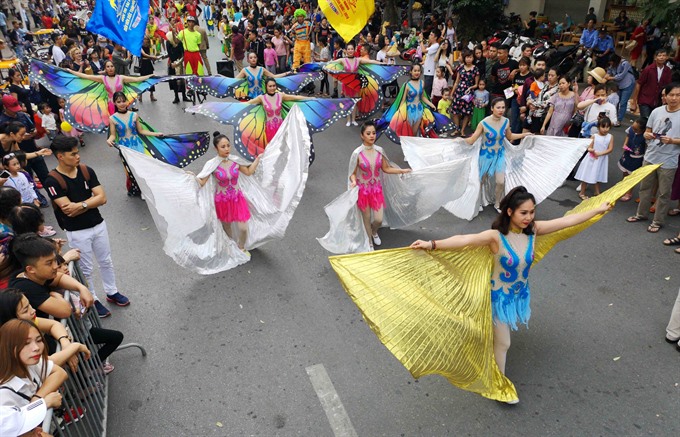 Colourful show: Artists march along streets around Hoàn Kiếm Lake. — VNA/VNS Photo Thanh Tùng
Viet Nam News
Thanh Tùng
In an attempt to bring the circus closer to the people, dozens of artists performed at the weekend pedestrian zone around Hoàn Kiếm (Returned Sword) Lake in downtown Hà Nội.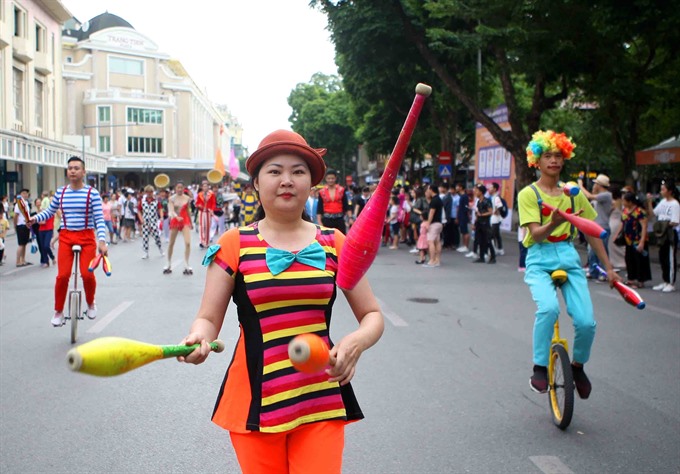 Showcase: The pedestrian zone surrounding Hoàn Kiếm Lake is a venue for public arts and culture at weekend.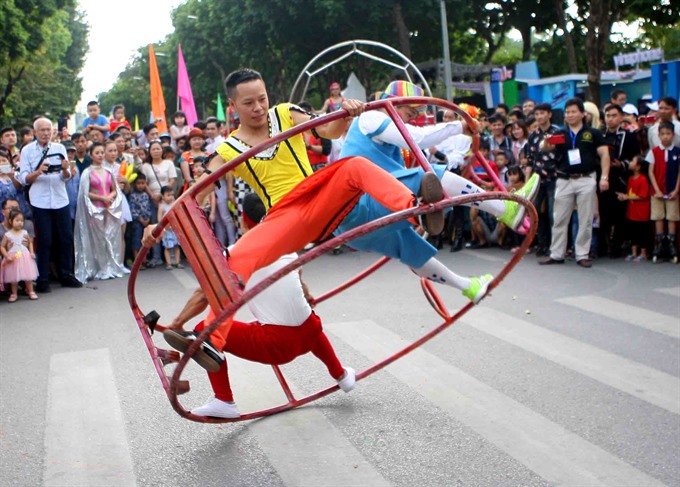 Wheel show: The show adds a vibrant atmosphere to the streets.
The performances added to the bustling atmosphere at the heart of the capital.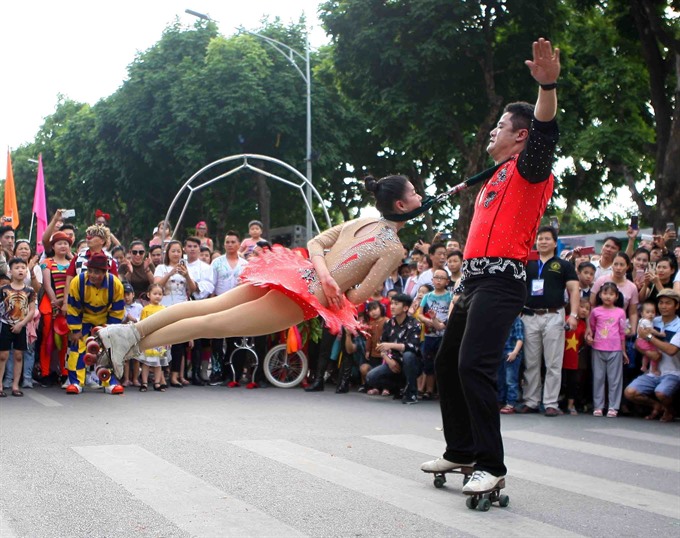 Young and old: People of all ages are attracted to the show.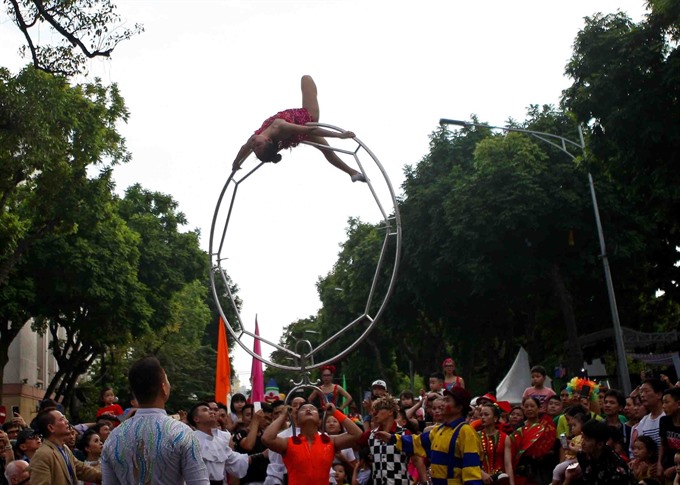 Flying high: Artists show remarkable aerobatic maneuveurs.
The shows also spread the message on the ongoing National Circus Talent Contest hosted by the Việt Nam Circus Federation.
Mass display: The performances gathered hundreds of audiences. — VNA/VNS Photo Thanh Tùng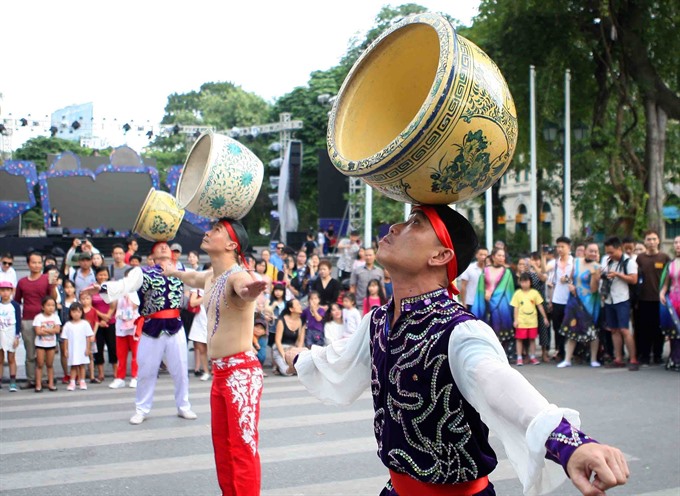 Balancing act: Artists perform with ceramic jars. — VNA/VNS Photo Thanh Tùng
The contest gathered more than 60 artists from six troupes including the federation, Việt Nam Circus & Variety Skills Training School, Hà Nội Circus & Variety Theatre (Hà Nội), Phương Nam Theatre (HCM City), Long An Culture Centre and Hồ Tây Art Troupe (northern province of Hải Dương).  — VNS