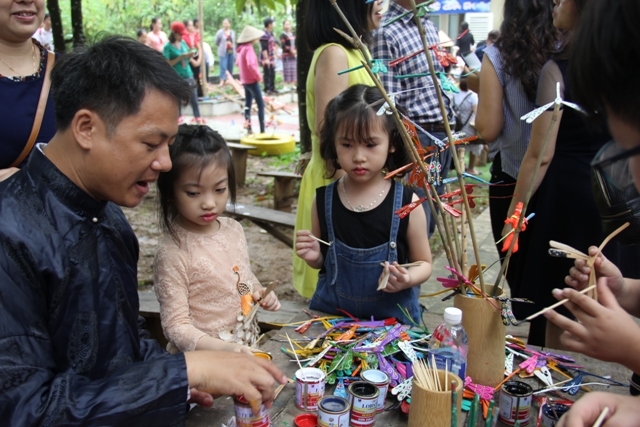 HÀ NỘI — Various activites for children are being held this summer at the Việt Nam National Village for Ethnic Culture and Tourism to celebrate Children's Day (June 1), Vietnamese Family Day (June 28) and the country's 54 ethnic groups.
The month-long events have gathered nearly 100 representatives from 13 ethnic groups including Tày, Dao, Mông, Thái, Mường and Khơ Mú from provinces of Thái Nguyên, Hà Giang, Sơn La, Hòa Bình, Điện Biên, Thừa Thiên Huế, Gia Lai, Kon Tum and Ninh Thuận.
Ten representatives from the Tà Ôi ethnic minority group from Thừa Thiên Huế Province will also join in on June 29 and 30.
The highlights of the events are taking place at weekends, when various travel agencies are hosting exhibitions. Various contests like writing, painting and folk games are also being organised.
Children can learn how to make toys, play traditional instruments and folk games of minority groups.
The village is located in Ba Vì District, 40km to the west of Hà Nội. — VNS