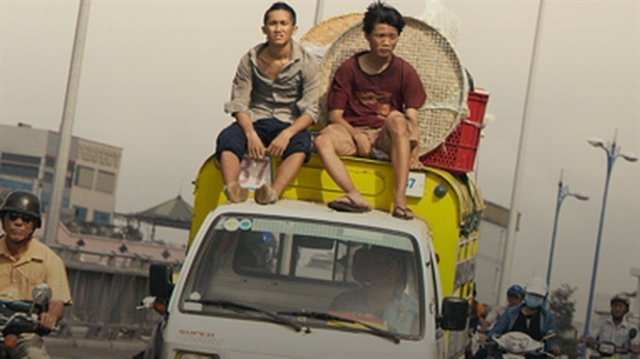 HÀ NỘI — Vietnamese coming-of-age drama Ròm, a recent winner at the Busan International Film Festival, has been fined VNĐ40 million (US$1,700) for participating in the festival without an official licence from the authority.
The fine was issued on the decision of Phạm Cao Thái, chief inspector of the Ministry of Culture, Sports and Tourism on October 14, against HKFilm, the producer of Ròm.
According to the ministry, HKFilm sent the film to the Busan International Film Festival when the production had not yet been granted approval from the competent State agency.
HKFilm's punishment was made more severe when the company deliberately went ahead with the screening despite the Vietnam Cinema Department's decision. In addition to the fine, the company must destroy the film version screened at the festival.
HKFilm asked for a distribution licence for Ròm on September 4. On September 11, its content was assessed by a panel of judges, but before that, the company had registered and submitted the film to the Busan Film Festival.
According to the revised Cinema Law in 2009, films participating in film festivals must have either distribution licence issued by the State management agency or a broadcasting decision by the head of the television or radio station.
Previously, producer HKFilm announced they had withdrawn from the Busan Film Festival; however, the organisation board still screened the film and allowed it to compete. It was premiered at the festival without the presence of its director Trần Dũng Thanh Huy and main actor Trần Anh Khoa.
However, the film still won the top award in the New Currents section of the film festival, together with Iran-Qatar co-production Haifa Street.
It was also the first time a Vietnamese film won the top award in one of the most prestigious Asian film festivals.
In Variety, the New Currents jury, headed by British director Mike Figgis, said that "the use of real, live locations" in Ròm "impressed the jury greatly and that the ending was very satisfying". 
The drama portrays the life in a poor labourers' residential area in HCM City in which the main character, a homeless teenager called Ròm, has to survive through constant battles on the street.
The Busan International Film Festival took place from October 3-12.
Besides Ròm, other Vietnamese films like Bắc Kim Thang (Home Sweet Home), Thưa Mẹ Con Đi (Goodbye, Mother), Bí Mật Của Gió (Secret of the Wind) and Anh Trai Yêu Quái (My Annoying Brother) also received positive feedback after being screened as part of the 'A Window on Asian Cinema' category of the film festival. — VNS