HÀ NỘI — Three books that introduce the culture of the Czech Republic to Vietnamese people living there have been released.
The books, by author Vlastimil Podracky, have been translated by Đỗ Ngọc Việt Dũng and his counterparts. Dũng is deputy-general secretary of Việt Nam – Czech Friendship Association and member of Czech Writers' Association.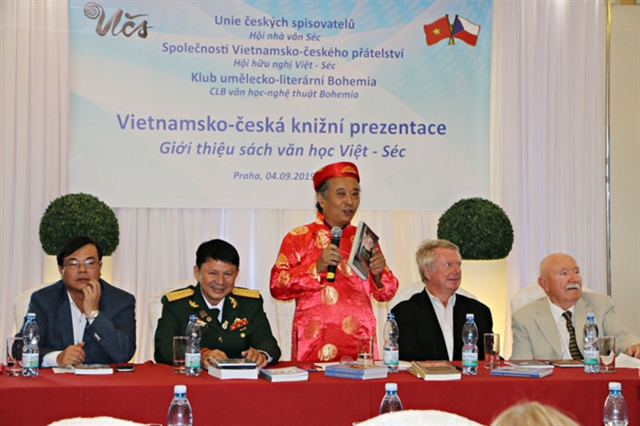 They are available at the SAPA Centre in Prague. The centre is a Vietnamese trading centre and market in the capital city.
Vietnamese make up the third largest ethnic minority in the Czech Republic.
"Culture is a door to open the world of different countries," said  Dũng. "We want to strengthen mutual understanding between Vietnamese and Czech people."
The books portray European economies, politics and society and explain Czech culture to Vietnamese readers, he said at the book launching ceremony.
It is hoped the publications will highlight the importance of appropriate conduct and respect for the cultures of countries, contributing to increased understanding and friendship among ethnic community in the context of a diverse world.
At the ceremony, the first Vietnamese literature work entitled Ngọt Ngào Vị Đắng (Sweet Bitterness) by Đoàn Hoài Trung was introduced in Czech. It is translated by Hilda Suchova about Vietnamese students living in Czechoslovakia between 1978 and 1984.
"We are very happy and proud of popularising Czech literature to Vietnamese readers through Vietnamese translators," said writer Karel Sys, chairman of the writers' association. "Although the two cultures have different development histories we have found a way to know each other." — VNS