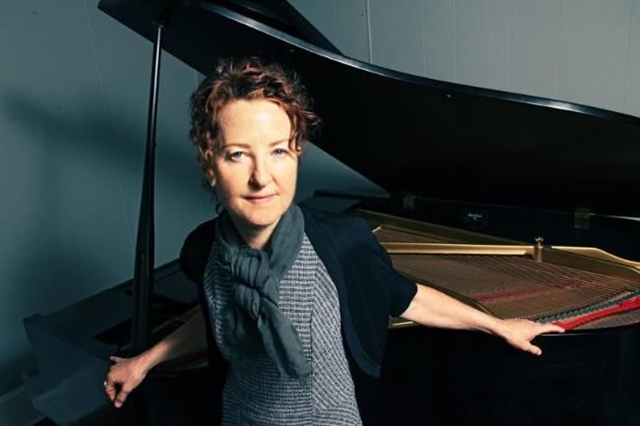 HCM CITY — The US-based female pianist Myra Melford and her band, Snowy Egret, will perform in a concert in HCM City today.    
The event, Myra Melford in Black & White, is part of the "Jazz through Time" project launched by Soul Music & Performing Arts Academy (SMPAA) in District 3. The project offers music performances and chamber concerts staged by talented Vietnamese and foreign artists. 
The show's theme is Black & White and features jazz music.  
Melford will perform with bass artist Stomu Takeishi of Japan and drummer Rudy Royston of the US. 
"I once visited Việt Nam. I now return to your country to introduce my music," said Myra, in her interview with local media before staging. 
"Jazz touches your soul. You don't need to know and  learn play jazz to feel it," added the 62 year-old artist.  
Melford began her love for music when she was three years old. She has spent more than three decades to play and introduce her creation in jazz to fans.  
She has released 20 albums, working with well-known artists and composers Dave Douglas, Ben Goldberg, Christ Speed, Erik Friedlander and Marty Ehrlich. 
She and her bands have won several music awards from prestigious organisations and music magazines, including DownBeat – the world's leading magazine on jazz.
Melford also works as a music professor for UC Berkeley in California. 
Myra Melford in Black & White will begin at 8pm on August 24 at Soul Live Project Complex, 216 Pasteur in District 3. 
Tickets ranging from VNĐ400,000 (US$17) and VNĐ600,000 ($26), and at VNĐ360,000 ($15.5) for students are available at dreamspass.vn/slp-blacknwhite.
Audiences are encouraged to dress in black and white to match the show's theme. — VNS