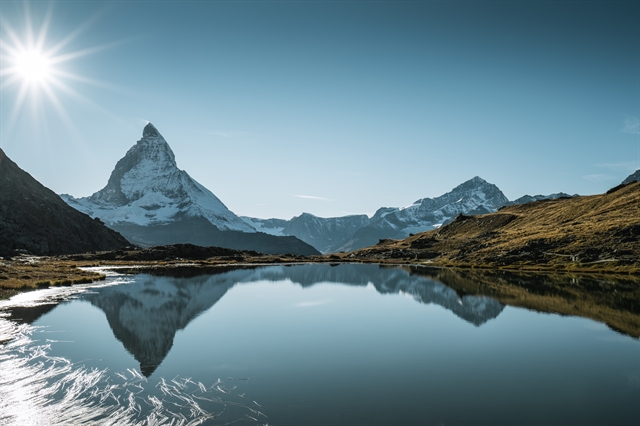 This is a day of celebration and reflection, and an occasion when we get together to highlight our unique bond and that with our friends at home and everywhere in the world, also here in Việt Nam.
Like every country, historic, political, social and cultural factors all shape Switzerland's identity. August 1 refers to a historic treaty concluded in 1291 by the three founding Cantons (provinces) of the Swiss Confederation. Over time, Switzerland has grown around this alliance, "bottom up" rather than "top down".
A federal and decentralised structure, participative democratic governance and a liberal economic environment have always been key to Switzerland's political stability and prosperity.
Cultural diversity, individual and economic freedom and effective political institutions continue to shape our national identity. These essential ingredients of our success as a nation also play an important role in our foreign policy.
This is why we promote human rights, democracy and the rule of law, and support the development of inclusive and sustainable market economies around the world. Switzerland also pledges to help prevent and overcome crises, conflicts and disasters, and engage to create universal access to resources and services. It promotes sustainable economic growth and vows to help shape globalisation that favours economic development, safeguards the environment and is socially responsible.
While Việt Nam's and Switzerland's geographic distance, the cultural differences and our distinct histories are rather apparent, first impressions about the vigour of our bonds can be deceiving. Looking at Swiss-Vietnamese relations reveal many more similarities than meets the eye.
Both Việt Nam and Switzerland are located in the heart of our regions, blessed with natural beauty and diversity that have made our countries tourist attractions with global recognition.
As the countries that proved their resilience over time, our two economies are not only competitive – in the latest global rankings, Việt Nam climbed no less than 10 positions from the previous year while Switzerland consolidated its top-five position – they are also closely connected.
Highly export- and services-oriented and with a combined trade volume of more than US$3.6 billion, exchanges in goods and services between Việt Nam and Switzerland continue to thrive.
We welcome Việt Nam's progress to open its economy and markets and are optimistic for an early and mutually beneficial conclusion of the free trade agreement (FTA) between Việt Nam and the European Free Trade Association EFTA (Switzerland, Norway, Iceland and Liechtenstein). More than 100 Swiss companies are already present in Việt Nam and contributing to the country's development. I am confident that such an agreement will further harness the important trade and investment potential between our two countries.
Moreover, next year we will not only mark the 30th anniversary of our partnership for development and economic co-operation, but also commemorate 50 years of diplomatic relations, further highlighting and strengthening the strong bonds between our two countries.
In foreign policy perspectives, this year has been very special for Việt Nam. The country's status as a non-permanent member of the UN Security Council and as chair of ASEAN further underscores its important role in the region. As a long-standing partner of Việt Nam and as a Sectoral Dialogue Partner of ASEAN, Switzerland warmly welcomes and applauds these developments.
The close relationship between Switzerland and Việt Nam is now more important than ever. Faced with the ongoing COVID-19 pandemic, we all encounter formidable challenges that will require even more international co-operation and solidarity. Switzerland is strongly committed to working with Việt Nam for an even stronger relationship between our countries.
I would like to commend the Vietnamese Government and its people for the foresight, determination, dexterity and perseverance by which it succeeded to balance public health considerations with difficult economic decisions.
As a reliable and trusted partner, we are privileged and proud to commemorate our nation's 729th birthday together with our friends here in Việt Nam. We are committed to building on and further strengthening the special and dynamic relations that exist between our two countries especially in challenging times. We invite you all to join us in our national day celebrations. — VNS