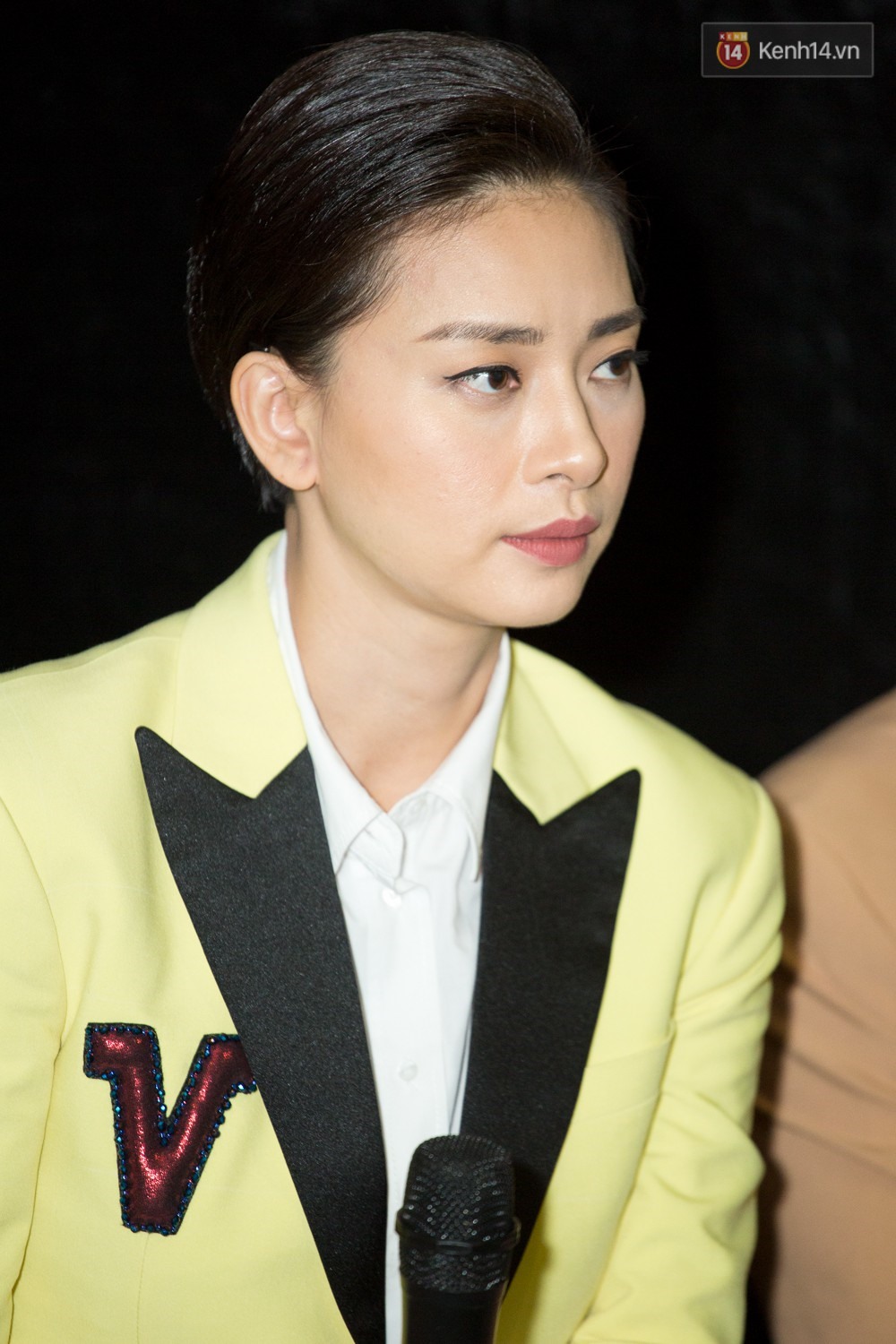 Producer, actress Ngô Thanh Vân. File Photo
Viet Nam News
Action movie Hai Phượng (Furie) has reached VNĐ135 billion (US$5.8 million) in the box office two weeks after its release. It is the latest movie produced and starring Ngô Thanh Vân. She was awarded a certificate by Mayor Trí Tạ of Westminster City in California for her efforts to popular the Vietnamese movie to the world.
Vân is one of a few actresses to enter into the Vietnamese action movie genre. She has had previous success in Bẫy Rồng (Clash); Dòng Máu Anh Hùng (The Rebel) and Lửa Phật (Once Upon a Time in Việt Nam). She is also the first Vietnamese actress to film in the US appearing in the block buster Star Wars – The Last Jedi in 2017.
Phượng Đỗ interviews Vân about Furrie.
Where did the idea for the movie come from?
I had the idea of making a film about a kidnapping four years ago and I also wrote about seven scripts for the movie. Two years ago, director Lê Văn Kiệt went to Los Angeles to visit me and I proposed this idea to him. Even though I have seven scripts, Kiệt still has to write five more drafts to feel satisfied.
Kiệt is strong in cinematic structure and format using American movie styles. However, I have a group of Vietnamese writers who help to put Vietnamese characteristics into the movie script and support Kiệt to write a complete script.
You are not only the movie producer but you also had a leading role. Were you injured during the movie making process?
Actually, I didn't want to film one more because it is difficult for my body to do dangerous scenes. We didn't find the actress for leading role despite the casting for a year. At that time, the movie crew advised me to accept the leading role, so I had to accept it.
I got hurt a lot, even in the first week of shooting. I was knocked down and my knee beat against the side of the boat when we shot a chasing scene in Sa Đéc in southern province of Đồng Tháp. I rested for two days and on the third day, I inject pain relief into the knee to be able to perform the necessary scenes.
The crew also found two stunt women but both of them were unqualified to act in the dangerous action scenes. Finally, we chose a stuntman for the most dangerous scenes. More than 90 per cent of fighting scenes in the movie were done by me.
Did you intend to appeal to a worldwide audience with this movie?
The movie was completed last September, according to plan, it would be released at the end of 2018. But I didn't rush to release it right away but decided to introduce the movie abroad.
We had a plan at the beginning so we decided to invest into producing the movie. When shooting finished, I personally start planning to market. In the past I may not have had enough experience to negotiate business with producers and distributors abroad, but nowI am confident to take the product to international partners. With Hai Phượng, I am completely confident in myself.
Is there any difference between the version you show abroad and Vietnamese version?
In Việt Nam we have to edit and cut some things that are not allowed to be shown. During the filmmaking process, the movie was fortunate to receive enthusiastic help from related parties so we tried to stick to the original edit when it was released internationally.
Any product that comes to an international audience must first represent the voice of the country itself.
Making action movies in Việt Nam has a lot of risks, so why do you decide to do it?
It is time for Vietnamese cinema to change and to have people to create next steps. Currently Vietnamese cinema is leaning towards comedy. 
I think it is very important to have pioneers making Vietnamese cinema balance. In addition to the audience, it also needs recognition and evaluation from the professionals and also those working in this industry. They need to see the development of action movies in Việt Nam. I hope this will inspire and encourage artists to make better action movies. — VNS